Solemnity of the Assumption: Wednesday, August 15 is the Solemnity of the Assumption of the Blessed Virgin Mary. IT IS a Holy Day of Obligation. The Solemnity will be celebrated, Tuesday, August 14 at 3pm, Wednesday, August 15 at 8:30am, 11am and 7pm.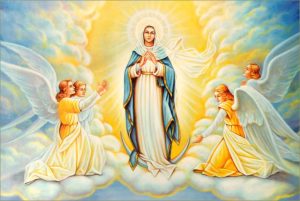 ST. LAWRENCE RCIA 2018 – 2019
We know that Jesus is the way to heaven, So, to help spread that good news is important. A great opportunity to do this is to encourage any non-Catholic you know to attend the Rite of Christian Initiation of Adults instruction classes.
The RCIA is designed to help non-Catholics learn about the Catholic faith—and to understand and love it. Our hope is that every participant will grow in knowledge and faith and love for God and for each other.
Classes will be on Tuesday evenings from 6:15 to 7:15 in the Music Room starting in mid-September.
Please call the rectory, 921-0328, for further information and registration.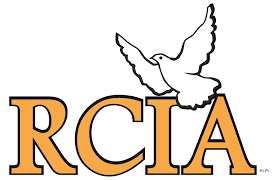 Construction:  Monday, August 13, work will begin on replacing the concrete in front of the parish center. The concrete company will try to limit any inconvenience this may cause. I will keep you posted